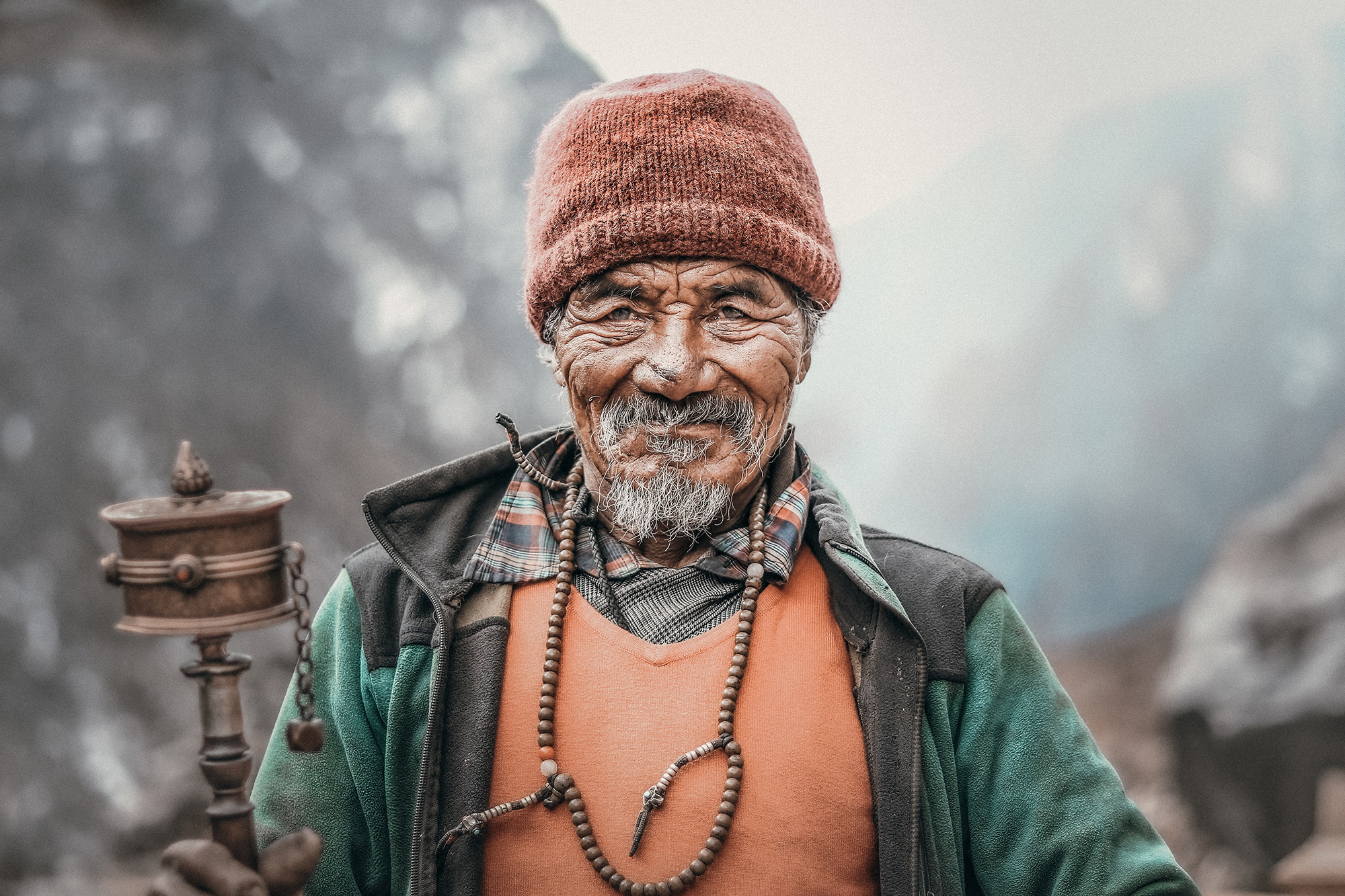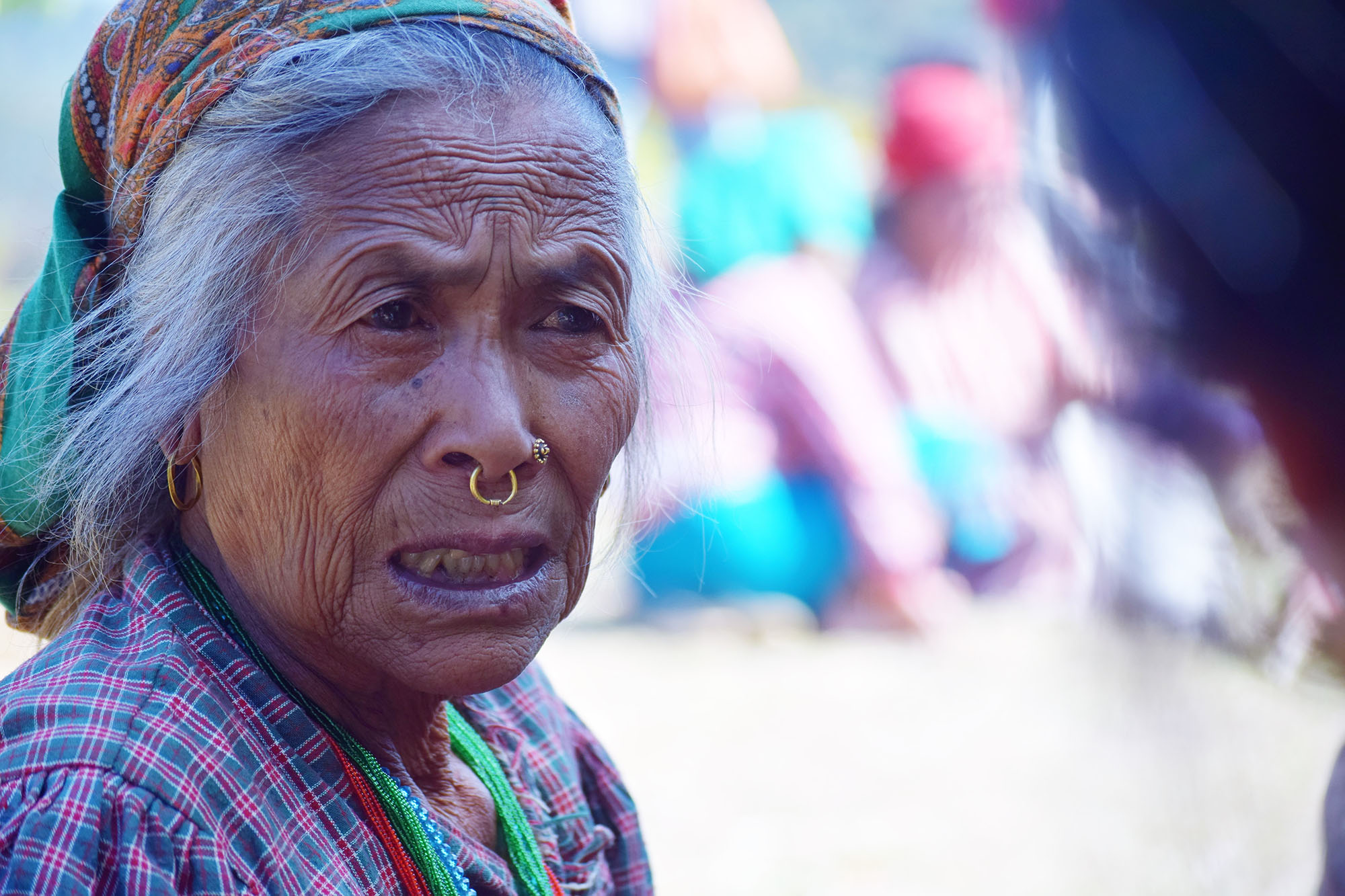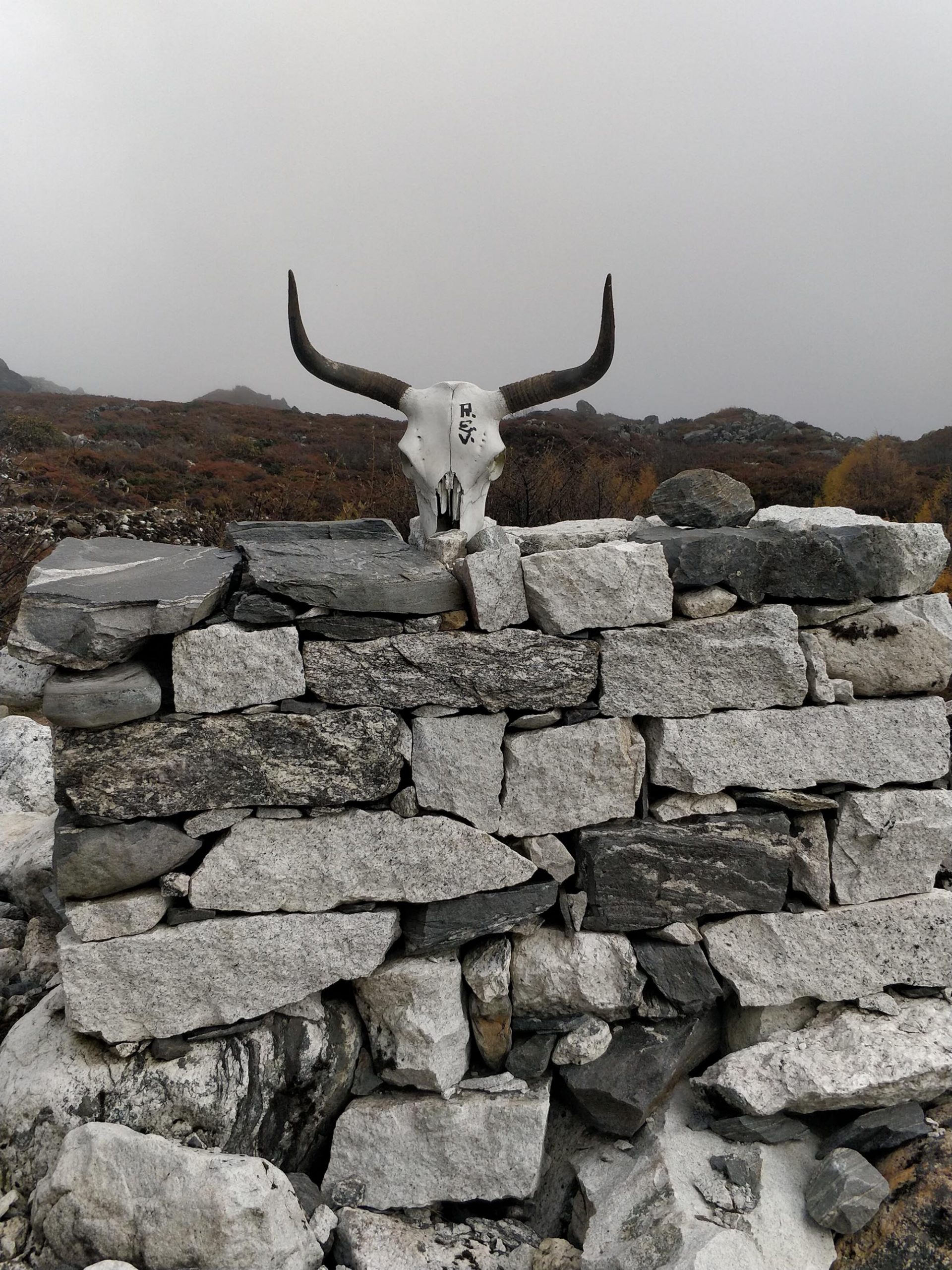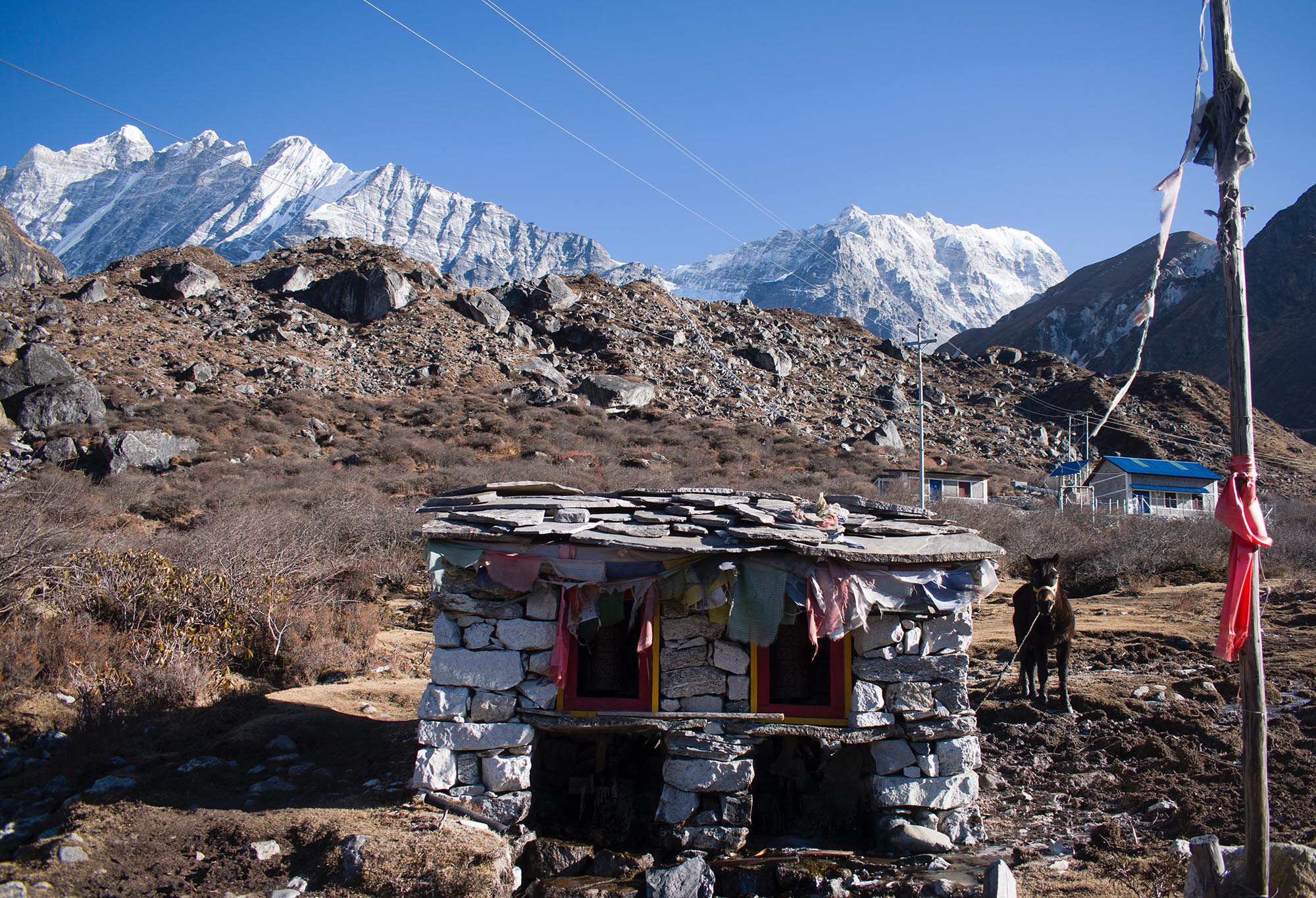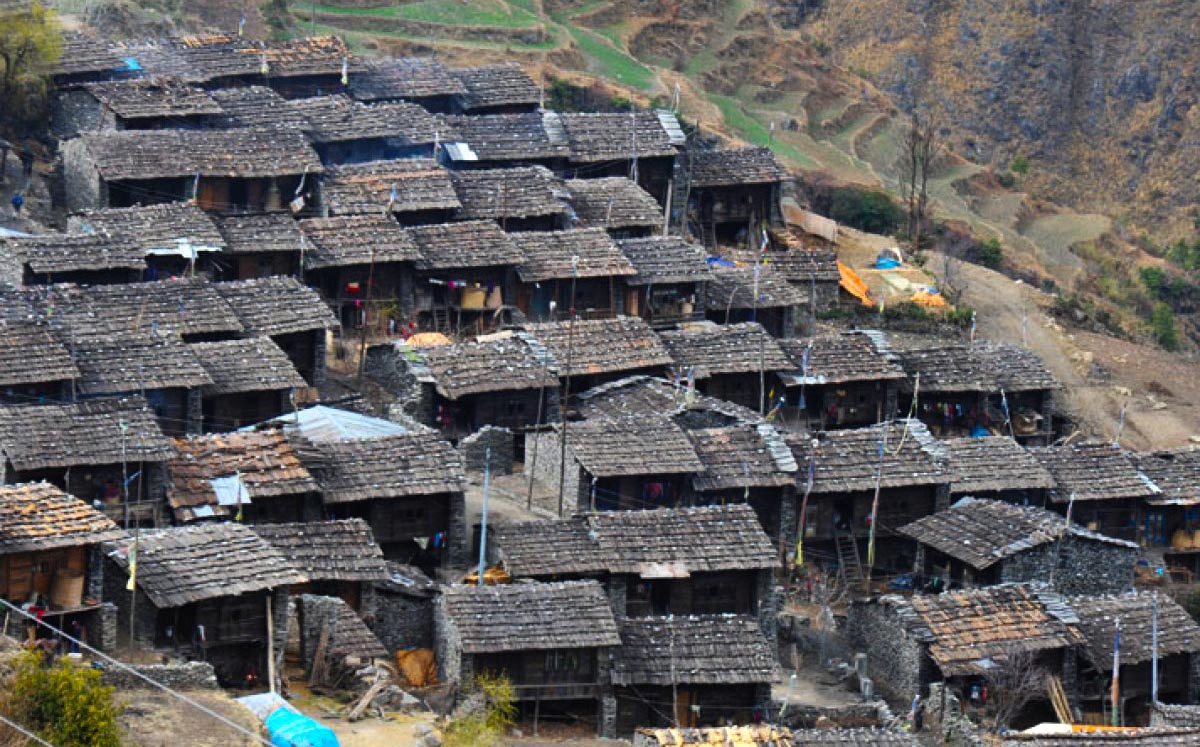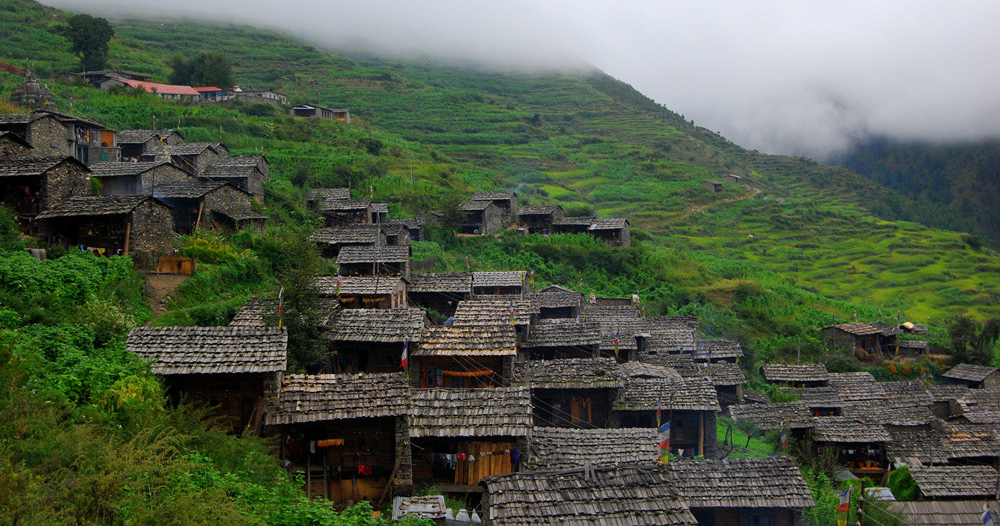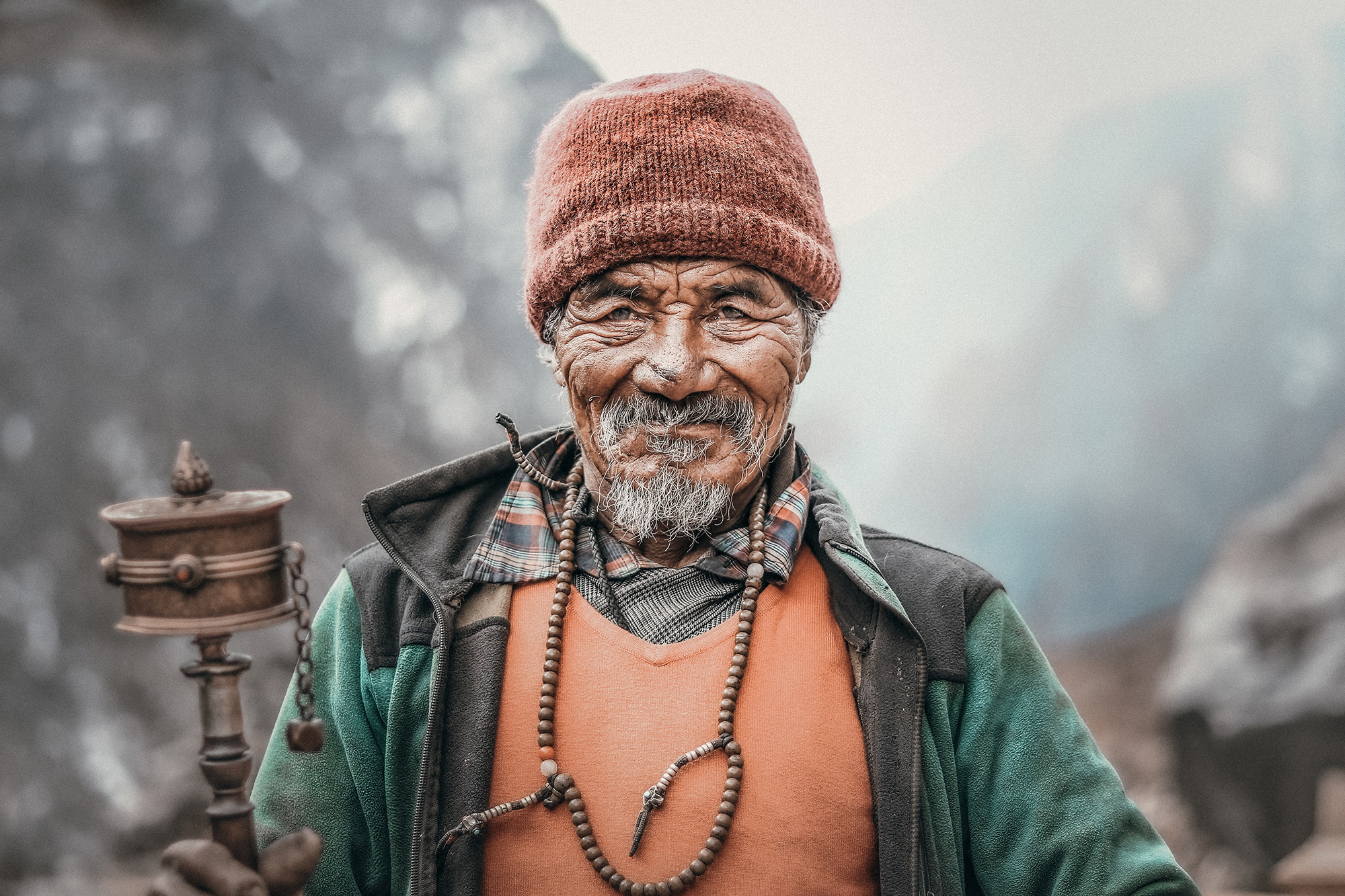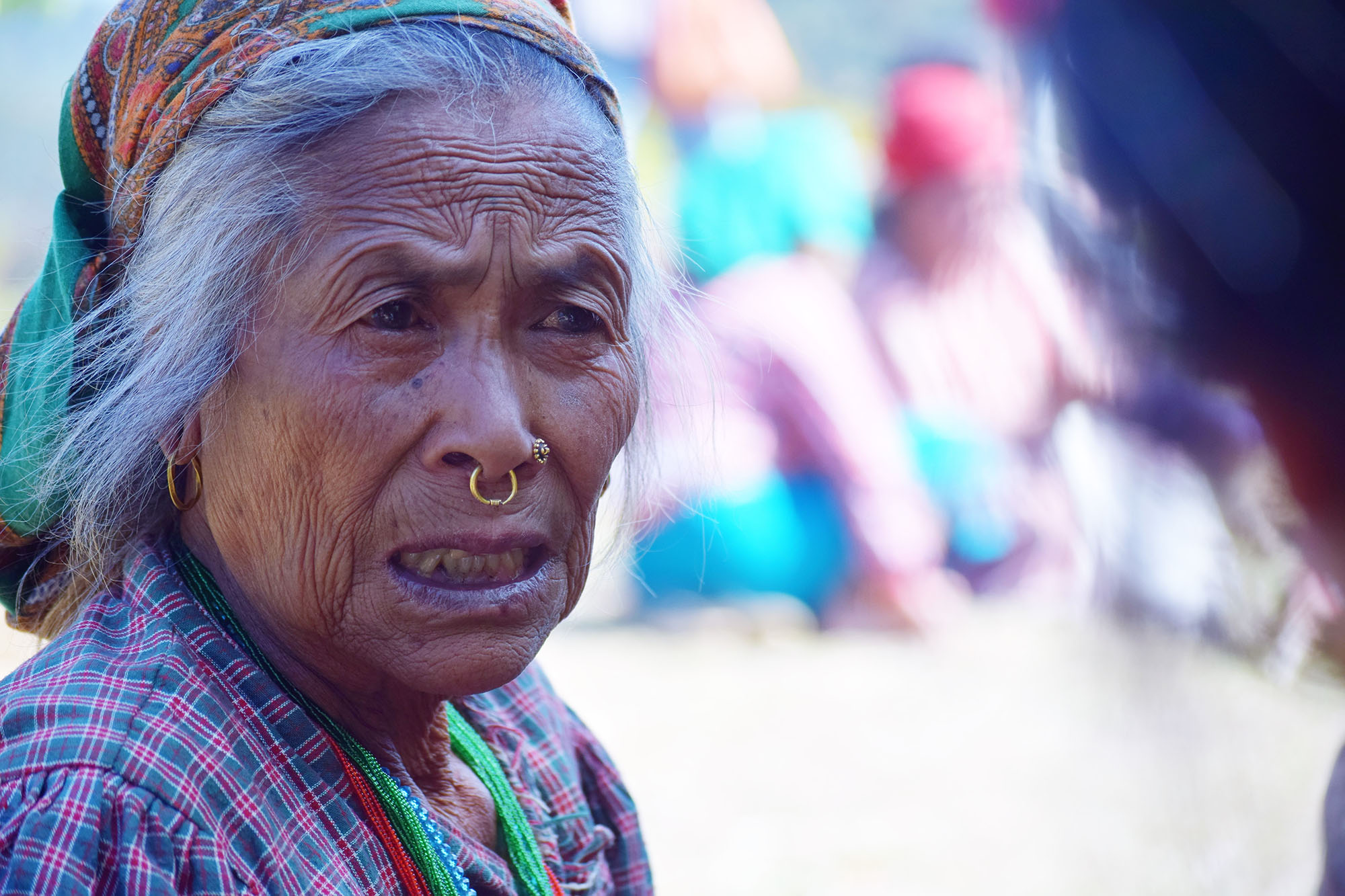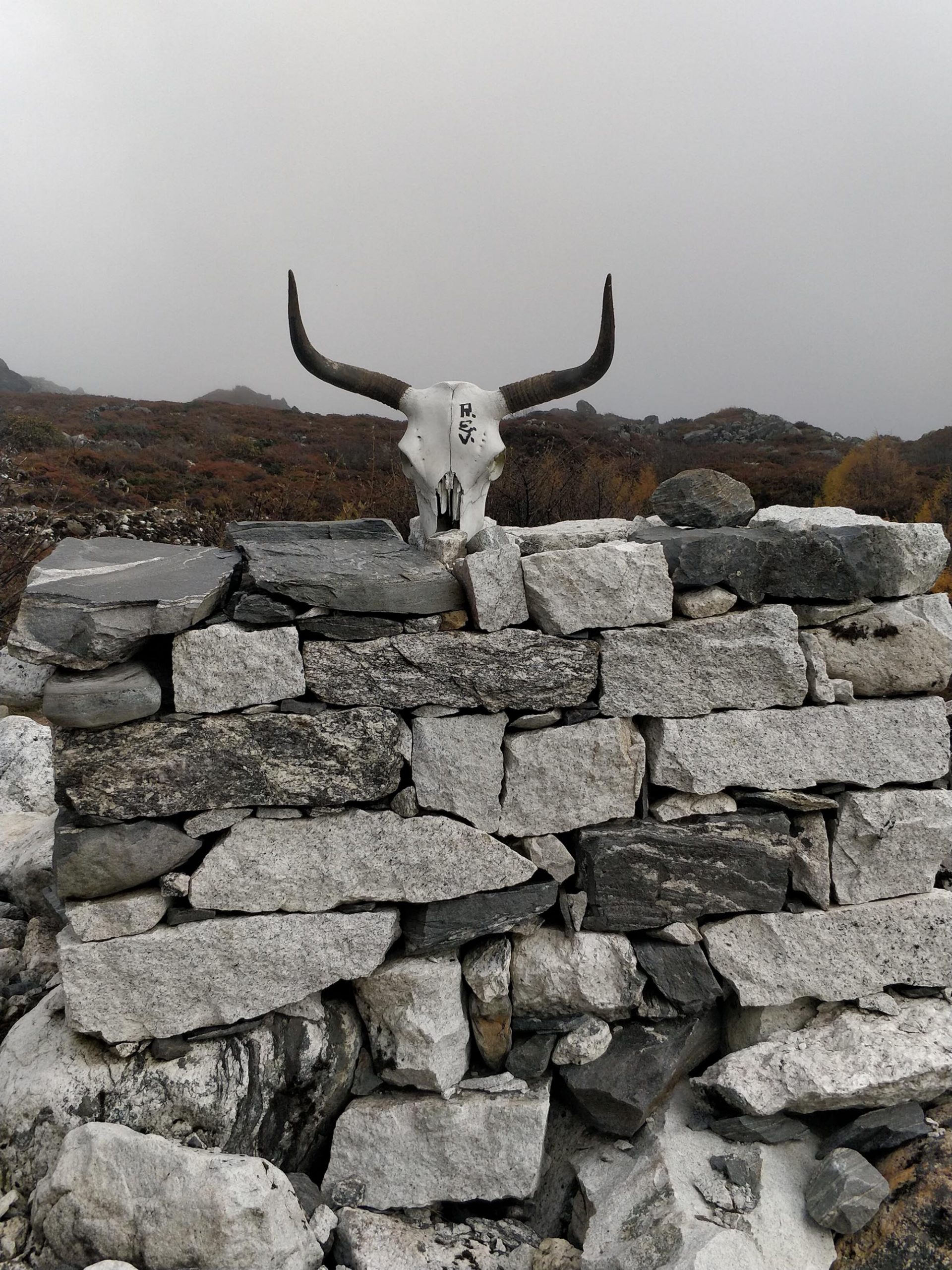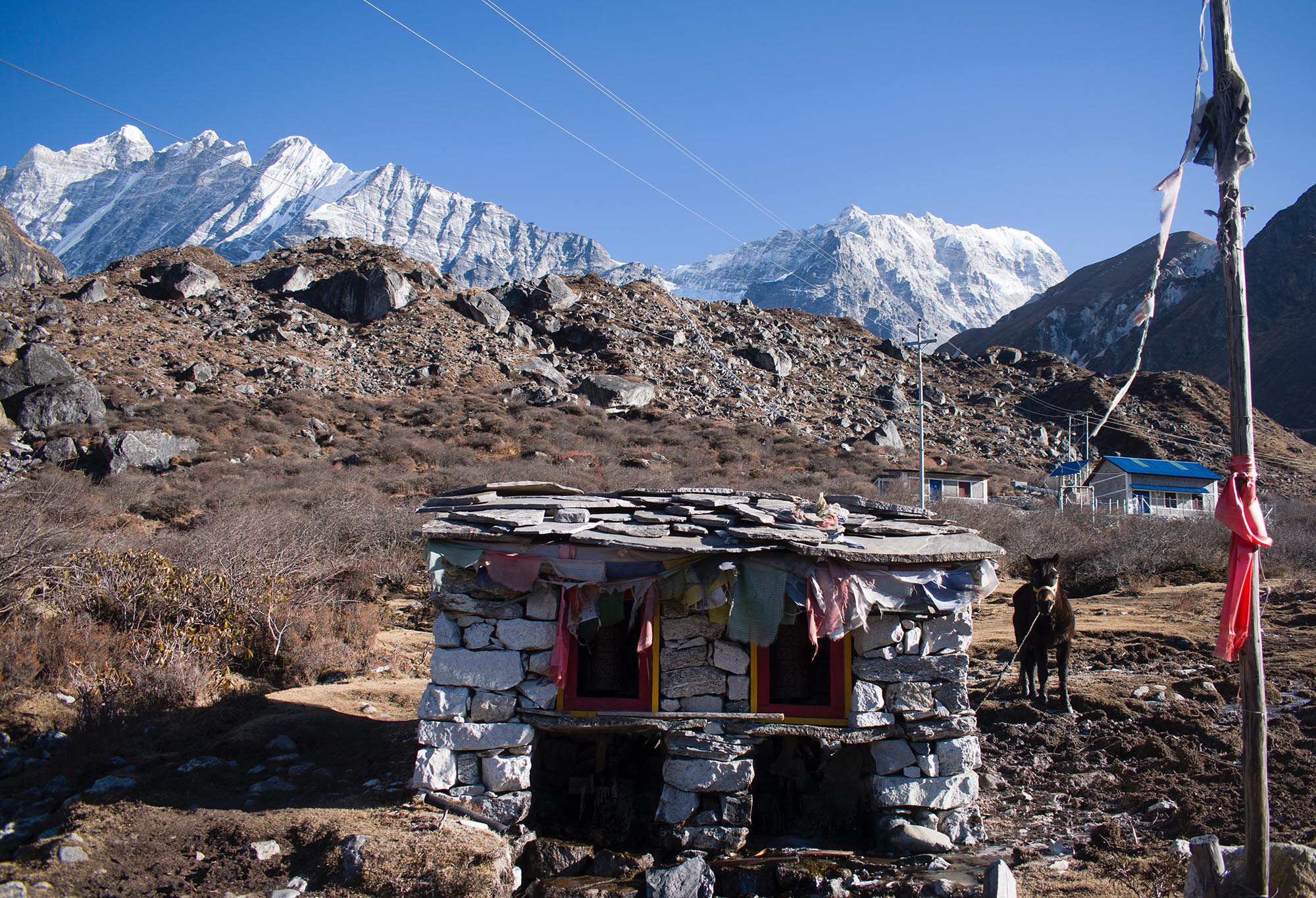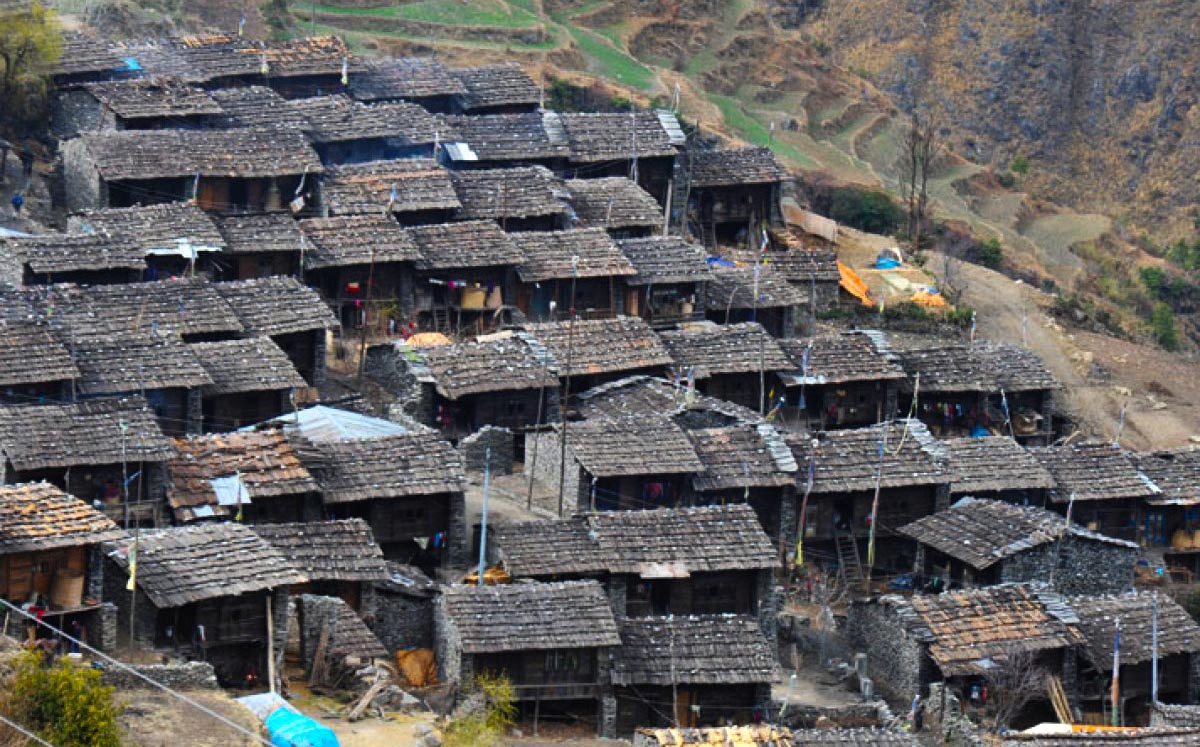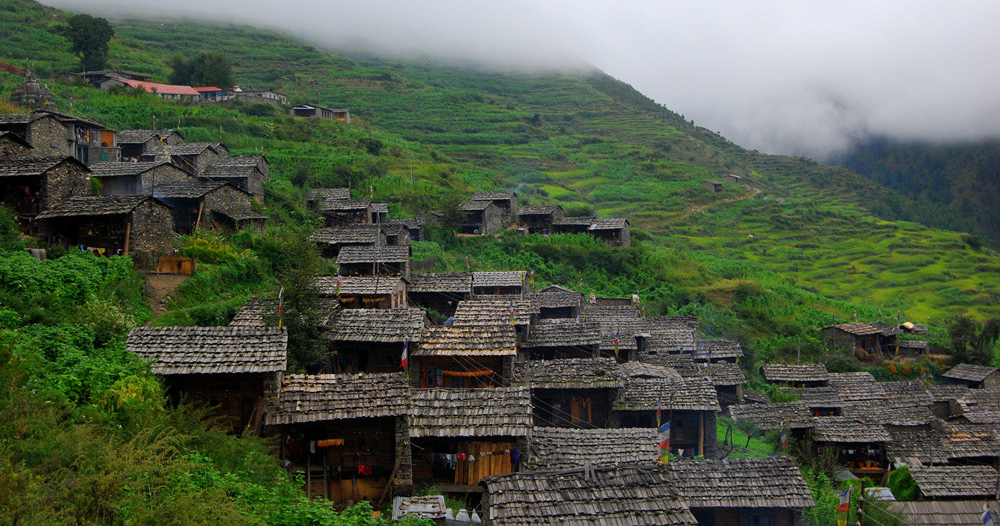 Trip Overview
Tamang Heritage Trail is in the Rasuwa district - north of Kathmandu Valley. Here you can experience the most beautiful scenery and Tamang Villages. The green farmland, forests, and Himalayas views always fascinate you.
Indigenous Tamang Heritage Trail is in the Rasuwa district – north of Kathmandu Valley. Here you can experience the most beautiful scenery and Tamang Villages. The green farmland, forests, and Himalayas views always fascinate you.
The Tamang community is the indigenous inhabitants of the Hills outside northern Kathmandu. Tamang people speak Tibeto-Burman languages, and their ancestry belongs to Tibet. The different, unique culture, tradition, language, and religion make them indigenous. Including Kathmandu and Rasuwa, many other districts have Tamangs dwellers. Indigenous Tamang Heritage Trail of Langtang is the best option for those who want to learn and explore in depth of the Tamang community.
History of Indigenous Tamang Heritage
Tamangs, one of the ancient tribes of Nepal, are the original people of Yambu (Kathmandu valley). They have lived in the Kathmandu valley and the central hill country since centuries ago. And they have been mentioned in various Nepalese and colonial historical records under a variety of names, such as Bhote, Lama, Murmi, Sain, etc. Maintaining the numerous traditions that they brought with them from Tibet is being a rich cultural indigenous people in Nepal.
Tour Highlight
Picturesque view of Mountains and Himalayan Valleys
Experience the core Tamang Village and thier lifestyle
Integrate with Local Tamang Culture
Trip Itinerary
Day 1

Arrival at Tribhuwan International Airport

Welcome to Nepal! We will receive you the airport and transport you to hotel.

Day 2

Drive Kathmandu to Syabrubesi (1460m)

The trip begins with an early morning drive to Syabru Besi. Your guide or trekking staff will pick you up from the hotel and take you to the bus station. Driving along the mighty Trisuli River and through ridgeline vistas to Syabru via Dhunche with the peep of Mt. Ganesh Himal makes the drive pleasurable. Drive duration about 8hrs.

Day 3

Syabrubesi trek to Gatlang

Syabrubesi is the entry point of all Langtang trekking routes. In this itinerary, we follow the viewpoint. We enjoy the view of Ganesh Himal, the Gosainkund range, and the Goljang Valley. We will have our lunch at Goljang Valley and arrive at Gatlang – a Tamang Village.

Day 4

Gatlang to Tatopani (2607m)

Today after breakfast, we trek to Tatopani. It is about 12.3 kilometers / 7.6 miles. It takes 5 to 6 hours to arrive at Tatopani (2607m). The literal meaning of the town is Hot Water in the Nepali language. Likewise, in Annapurna Hot Spring, you can enjoy the natural hot springs.

Day 5

Trek from Tatopani to Thuman

After breakfast, we trek to Thuman trek distance is 9.2 kilometers / 5.7 miles. The trail is up and down along the forest from Thuman (2338 m). It takes about 5 hrs. Trek passes through agricultural fields, Mani walls via Brimdang (2846 m) and Nagthali (3300 m), descent to reach Thuman Nepal. Our lunch place is Brimdang village.

Day 6

Trek from Thuman to Briddim

After breakfast, we trek to Briddim (2229 m). Briddim is another Tamang village, where you will stay in a local home for an indeed unique experience. It directly benefited them with your stay at a local home. It is about 14.5 km / 9 miles and takes about 5hrs. Trek pass throw steep descent to Bhote Koshi. Continue to Pelko village and then start a gradual uphill trek to Briddhim village via Lingling (1737m).

Day 7

Trek from Briddim trek to Syabrubesi

After breakfast, we trek down to Syabrubesi is about 6.2 kilometers / 3.8 miles. Today is a short and easy day of the trek days. We cross the thick rhododendron forest and Bhote Koshi River and arrive at Syabrubesi (1460m). Syabrubesi is a small town, and there are some shops for local handicrafts.

Day 8

Return to Kathmandu

Drive back to Kathmandu. Enjoy the beautiful view of en route.

Day 9

Transfer to the airport for your final flight departure

The trip concludes today. Your guide will drop you off at the international airport for your departure back home.
Itinerary Info
Standard Itinerary and Private Trip
It is the notice about Standard Itinerary and Private Trip. The provided itinerary is standard, and if you want to customize it, you can do it. OR you can go through our
Plan Your Holidays
page.
Travel Insurance and Covers
We strongly recommend you to have travel insurance that covers the adventure activities such as trekking/hiking above 15,000feets. And must include flights delayed/canceled by bad weather, accidents, evacuations, etc.
Keep in Mind
Sometimes, the unusual weather change, natural disasters, flight delays and cancellations, government rules, local political situation, health conditions of trekkers may change your itinerary. At that point, our leading guide will decide and try to minimize the impacts and run the trip smoothly, but we are not liable for any additional costs if needed.
Always options for Upgrade
Please you can upgrade your accommodation and transportation service than regular. We can provide you with 5Star hotel accommodation and the best available private car/ jeep services. And also domestic flights including the Helicopter Charter.
HOW ARE WE DIFFERENT?
We operate this trip with aiming:
To improve the lifestyle of local people
To protect the environment
To respect and promote the culture of the local community
To create the Volunteering Opportunities
To donate 5% of each trip cost to the COSD Nepal organization
We hire the local people as trekking staff, which creates the opportunity to learn and share the cultures, get exposure to local traditions. You can enjoy the local product feasts in the teahouses and lodges that directly help their business.
Namaste [Namaste is usually spoken with a slight bow and hands pressed together, palms touching and fingers pointing upwards, thumbs close to the chest] is the respectful greetings in Nepal.
Walk-in clockwise direction around temples, monuments, MANE Stone, MANE-wall is the culture of Hinduism and Buddhism.
Enter temples and with removing shoes and also leather.
Ask permission to take any portrait of locals.
Use right while giving and receiving food, eating, wiping mouth, etc.
Please dress in loose-fitting clothes while entering temples and monasteries.
A small group of travelers led by the local trek leader, we try to minimize the impacts on natural resources and the environment during the trips. We emphasize reducing waste. Encourage travelers to use a refillable water bottle instead of a single-use bottle.
We are also a supporter of the Community Organization for Sustainable Development Nepal (COSD Nepal). And, we collect 5% of the total payment of each trek to contribute to the organization.
We have a volunteer trip operating in a local school in Gorkha. And this trip concludes with a short trek to Poon Hill Ghorepani. Through this trip, you can directly support the children also the teachers' educational status.
Add-on Activities

Equipment List
Here you will get a basic idea of the equipment and items of clothing that you need to carry on the trip. Apex Asia Holidays provide you with a gratis duffel bag in Kathmandu to pack your trekking luggage.
Note:
Non- trekking items can store at the Hotel lockers in Kathmandu.
If you are trekking in Everest Region: Kathmandu- Lukla Flight only allows the 15KG including hand-carry bag.
You must have to carry a down jacket from above 4000 meters to keep warms. You can hire a down jacket and sleeping bag for USD 30 with us.
Upper Body - Head / Ears / Eyes
A cap to protect your ear and neck from sunlight
Warm wool or synthetic hat
Neck Warmer
UV protective glaciers sunglasses - better to have side shield.
Hand
A pair liner woolen gloves for mild days and heavy for morning and evening
Core Body
Three cotton t-shirts
Three synthetic t-shirt
Two long sleeve polyesters, light colored shirts for sunny days.
A soft shell jacket, water resistant, with insulation, underarm ventilation zippers. The full front zipper is preferable for ventilation.
For women two synthetic sports bras, no cotton.
Two pairs of nylon hiking shorts.
Underwear, stay away from cotton.
Two pairs lightweight long underwear.
Lower Body
Two pair trekking pants, preferably that zip on/off at the knees.
Feet
At least four pairs of liner socks, synthetic. And three pair heavyweight socks to be worn over liner socks.
A pair of lightweight socks, a good option for the lower / warmer parts of the trail and also on lodges at the time of dinner.
A pair light to medium weight waterproof hiking/trekking boots. Make sure the size and should have to be avoidable for blister.
A pair light trekking shoes or sneakers to wear in and about camps or lodge.
Shoes
Other Essential
Medicine and First Aid
Ibuprofen for general aches and pains
Extra Strength Excedrin for altitude related headaches
Immodium or Pepto bismol capsules for upset stomach or diarrhea
Anti-infection ointments
Band-aids
Lip balm (At least SPF 20)
Sunscreen (SPF 40)
Miscellaneous but Important
Passport and extra passport photos (2 copies)
Airline tickets
Durable wallet/pouch for travel documents, money & passport
Water bottle/bladder
Water purification Iodine tablets
Toiletries
Price Starting From
$750
Why Book With Us
Great Value Guranteed
Small Group Size
Local Expert Guides
Hassel-Free Booking
Social Responsible
Excellent Service
Why travel with apex asia holidays
Since 2015, we have operated unique itineraries and happy trips that are a once-in-a-lifetime experience. We focused on the fun factor and challenged you aptly to reach that great feeling of personal accomplishment while enjoying the company of like-minded travelers.
Make your journey fruitful by choosing to travel with a local company. We know each holiday is different. With the guidance of our travel experts and first-hand experience, we can customize every element of your holiday. We create travel packages that transcend our clients' expectations. We invite you to discover what you've been missing. These are some of the difference that makes All-Travel unique.
Explore More

Small-Group
Join a small group of like-minded travelers that, like you, are eager to safely and confidently experience all the things that make our world worth exploring.
While traveling in a small group of up to 15 people gives an opportunity of making lifelong friendships. We can appreciate more intimate, personal connections, share experiences, and cherish memories.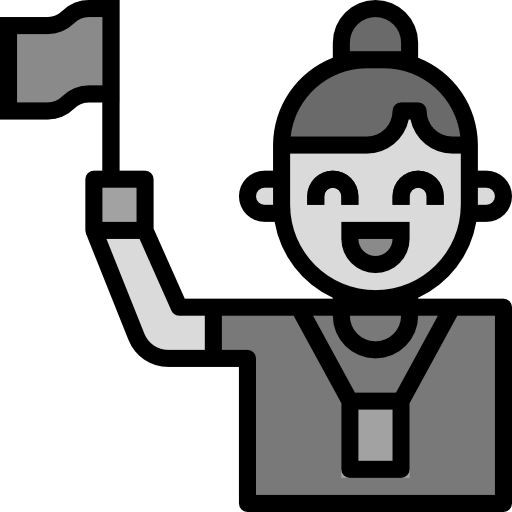 Local Guides
We employ all local guides and porters because of their local knowledge expertise. They can deliver first-hand information to our valuable clients. And trekking in High Himalayas, the local guides and porters can lead you even in the extreme weather and conditions. In addition, we aim to employ the local guides to enhance their skill and empowerment them. We are always concerned about the local community to improve and support them through tourism.

Health and Saftey
Your safety is our top priority. Our trained and experienced team is always concerned with providing fresh and hygienic food, keeping First Aid, 24/7 communication services, and more. Before commencing the trek or tour, we always make sure whether the clients have good enough equipment, clothes or not.

Responsible for Tourism
Responsible tourism is significantly important because it becomes the responsibility of each individual in the tourism industry. Our dependency is on the existing environment we talk about business or livelihood. We focused on our policy to organize outdoor packages that leave less carbon footprint as possible.
Customize Your Trip
Indigenous Tamang Heritage Trail
Quick Inquiry
Indigenous Tamang Heritage Trail
Request A Trip Notes
Indigenous Tamang Heritage Trail