How to Reduce Co2 emission while Traveling in Nepal?
"Let's go together to reduce CO2 emissions during travel with us. Apex Asia Holidays tries to operate all tours and treks by lessening the Co2 emission."
What is Traveling?
For many of us, traveling is creating a memorial experience on earth. We get opportunities to see beautiful places, try exotic foods, make new friends, share cultures, and many more while traveling.
But amid all the merriment, we do not think about the impacts of our activities on the environment. We forget/ignore how much our journeys' impacting in the climate. Many elements can affect climate. What kinds of transportation and style of accommodation do you opt for, personal habits of eating, way of backpacking or stuff in a suitcase, each affects your holidays' carbon footprint. Well, when it comes to reducing Co2 emissions on your next trip, ask several questions yourself. Can I take longer flights instead of transit? How do I find green accommodation? etc.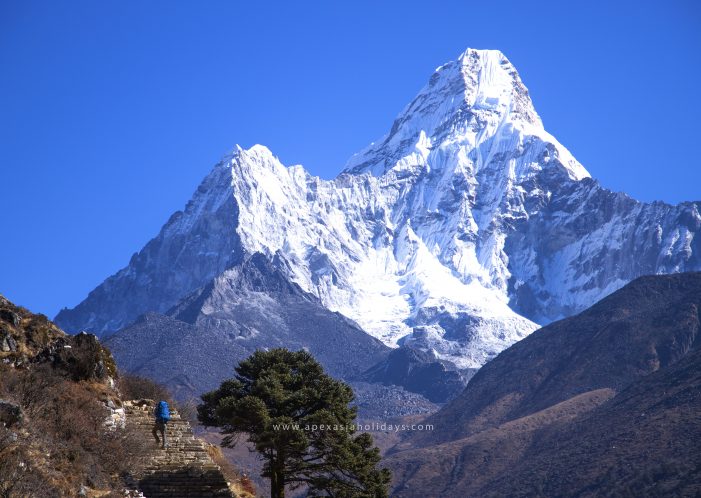 What do we do during the travel?
We have to accept the bitter truth of the challenge of waste management in developing countries. Nepal is also facing the challenge of it. But as being responsible tour operators, we have policies and practices for reducing the garbage during the travel. That can play a vital role in the project of reducing carbon footprint.
Fly direct

All we know the carbon footprint of flying is larger than any other mode of transport. We request our clients aim to reduce the number of possible stops and ideally fly by direct flight if possible.




Pack light and rent bulky items

It is requesting you all valuable clients to make your bags lighter as you can. You know that the heavier the plane, the higher the fuel consumption and the bigger the carbon footprint. If you are going on a mountain climbing, mountain biking types holidays, please try to rent them in Kathmandu instead of carrying them. That will not only significantly reduce your traveling weight, but also you will enjoy a hassle-free flying experience.




Carry Reusable Water Bottle

We discourage using plastic items during our holidays. We highly recommend you bring a reusable water bottle. It is better to have an aluminum water bottle rather than plastic. But if you need to buy, think about BPA-free. Having a reusable container for your water means you can cut down on one-use plastic bottles. That can cut your carbon footprint for the manufacture and transport of each bottle.




Be Smart With Energy and Water

Try to be intelligent while using the energy and water in the hotel. We have to be careful while staying in the hotel. Taking an extra-long shower, leaving switched on lights and appliances, running AC for 24 hours consume extra energy. Let's try to minimize water and electricity usage even they are freely available, but they might be inadequate resources in the area. By being more aware of your consumption, we can still enjoy all of the typical hotel nature-comforts – but have a much smaller environmental impact in the process.




Carry a Shopping Bag

While you go shopping, carry a shopping bag with you. There are some general reasons to use reusable bags rather than plastic bags.

Conserve Resources
Decrease Pollution
Enjoy Strength and Durability
Save money

You can also visit our Responsible Travel Guideline