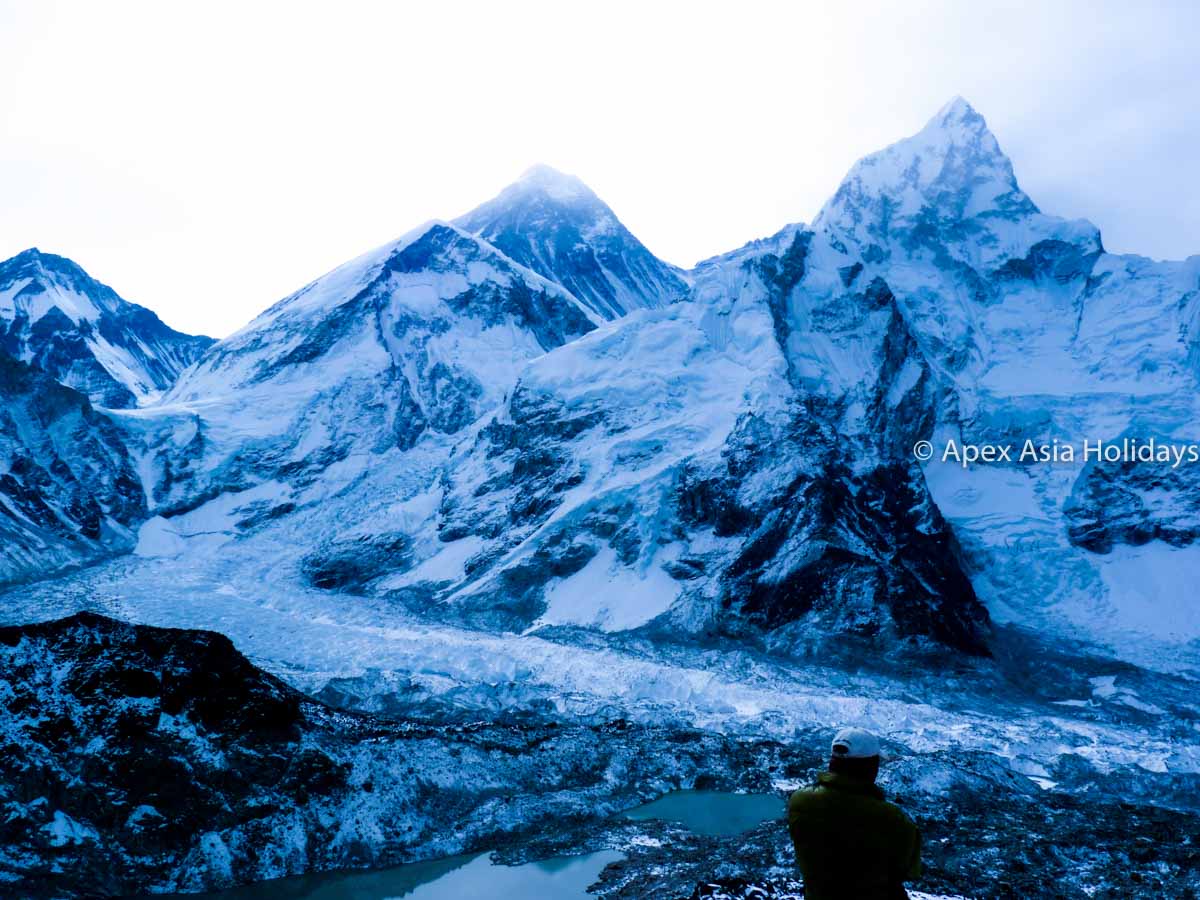 In November 2014 I undertook the Everest Base Camp trek from Lukla with Gyanu as my guide. Guiding seven other Australians and me, Gyanu made the trek an absolute pleasure, ensuring every step of the journey was a safe and happy experience. By far and away this was the most rewarding multi-day trek I have ever done, though I would recommend any of the shorter activities as well. Walking in the shadows of the spectacular mountain of Ama Dablam for a number of days, as well as a dawn summit of Kalapathar would be the highlights. (See Photos)
Gyanu has many years experience trekking in the Sagarmatha/Everest region and is extremely knowledgeable about the surrounding mountains, their history, and Nepalese/Sherpa culture. The esteem in which Gyanu is held by his fellow Nepalese was evident on every day of the trek, where he was warmly greeted and embraced by both younger porters and more experienced guides coming from the opposite direction. I would attribute much of this warmth and respect to Gyanu s commitment to educating his porters and junior guides over many years, something that obviously seems to be appreciated.
Gyanu was very patient with our group of eight trekkers and made our health, safety and comfort his primary concern. In addition, Gyanu is very good at maintaining good morale in the group, his pre-dinner Nepalese singing skills never ceased to amaze our fellow trekkers in the various tea houses as we progressed into the mountains! I will never forget my Everest Base Camp experience and would thoroughly recommend Gyanu as a guide on any trek or activity offered. If I am ever lucky enough to return to Nepal I would make sure Gyanu was my guide!