Land of Heaven in the Earth is Nepal."Because Nepal is home to Ancient Village, Breathtaking Landscapes, Enormous Himalaya and Beautiful People in the world. You know heaven is myth but Nepal is real, you can explore, imagine and feel yourself. Through the lens of Photography Nepal is the best. It is the reason people are operating the Photography Tour in Nepal.
Types of Photography Tour in Nepal
Landscape Photography
The biodiversity landscapes provides the chances to save different aspects of photos on your camera. All we know, Nepal is home to huge Himalaya including the Mount Everest. There are other more eight highest peaks above the 8000m from sea level. Not only this, you capture the mountains that reflecting on the icy-lakes. Some lakes are very beautiful in world such as Rara Lake, She Phoksundo Lake, Tilicho Lake etc. As well as there are some point from where you can see mountains in 360 degree. That's why Nepal is the best for mountain photography. And for beautiful landscapes you can visit some remote area of middle Nepal. Hilly region of Nepal offers amazing landscape photography, river photography and also some portraits.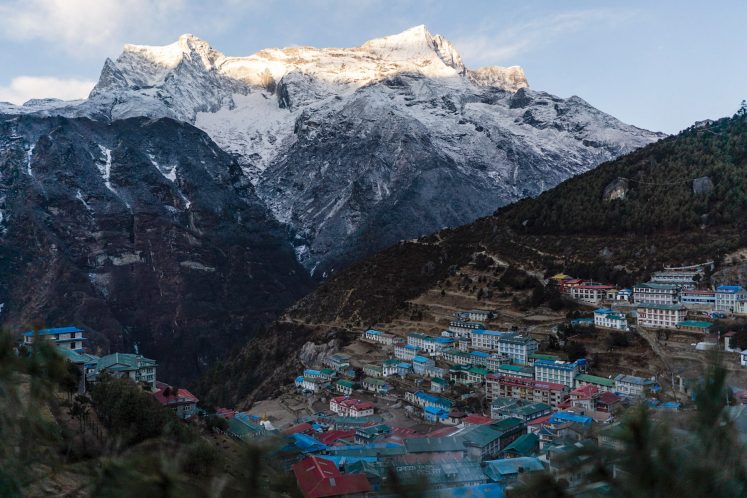 Cultural Photography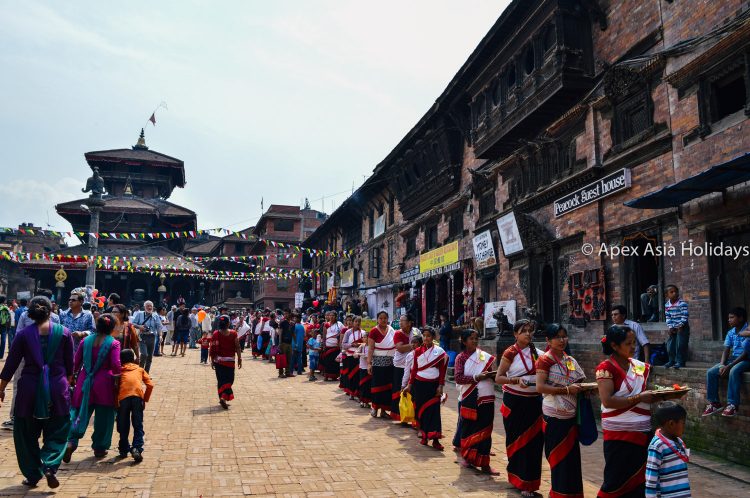 As I mentioned you already Nepal is the home to ancient villages, different culture, languages and costumes. In Nepal there are more than 100s of speaking languages, but Nepali is the primary and official language. You can shoot amazing photos of different villages, lifestyles and peoples. Kathmandu valley is recognizing as the city of Temples and ancient Royal Palaces which are superb stuffs for the photography. It is also the city of Living Goddess, Kumari. You can see the live Goddess in Nepal, that's why it is heaven. The architectural design, wooden works, pottery works, and exotic arts on the wooden pillar of temples and palaces are the best for architecture photography. Similarly, every day you will see celebration of festival or worshiping in the temple that would be great for your cultural photography.
Festival Photography
Nepal is a rich country for festivals. Everyday we can see celebrating the festival in different culture. However, Dashain, Tihar or Dipawali also said Diwali, Chhath, Christmas, and New Year are the widely celebrating festivals of Nepal. Autumn season is the best for Festival Photography in Nepal. During the time you can shoot various Jatras, [Gai Jatra, Indra Jatra etc] Dashain, Tihar etc. It is also the timing of harvesting that also good for the photography stuffs. And in the Spring season you can shoot the most popular festival like Holi, a festival of colors. And another festival of Spring is Mahashivaratri, which is widely celebrate in Nepal and also India. Thousands of Sadhus visit the Pashupatinath on the occasion of Mahashivaratri from India.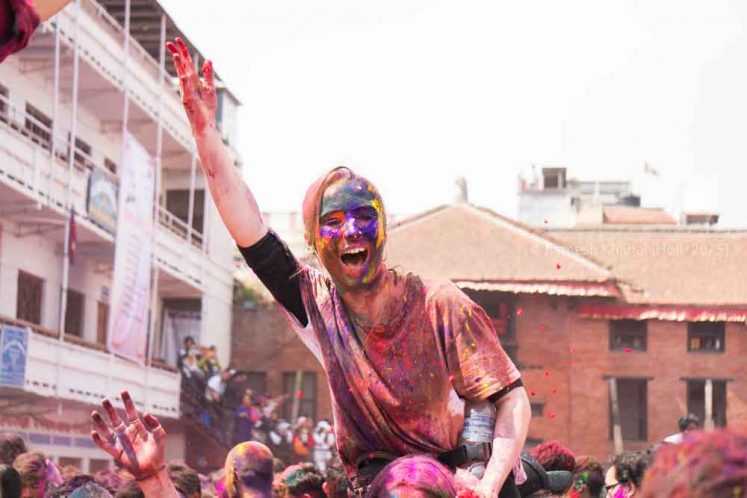 Wedding Photography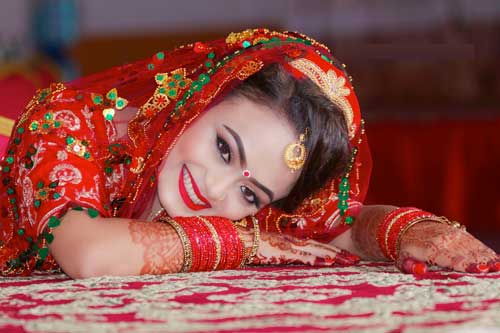 Around the world, Nepal is a different country for each and everything. The way of wedding in Nepal is amazing. Above the 70% of the people are believe in arrange marriage however some percentage of young are believe in love marriage. Whatever, photography is leading for every type of marriages, either for lover or arrange. Not only this people are bringing some variation in wedding photography. You can join our tour and enjoy the Nepali wedding and also in photography.
Wildlife Photography
For wildlife Photography Nepal can take some part. Nepal is homeland of endangered Royal Begal Tiger, One horned Rhino and some deer. You can sign up the form of wildlife photography and visit mainly two National parks, Chitwan and Bardia. And also you can visit Koshi Tappu Wildlife Reserve with permit.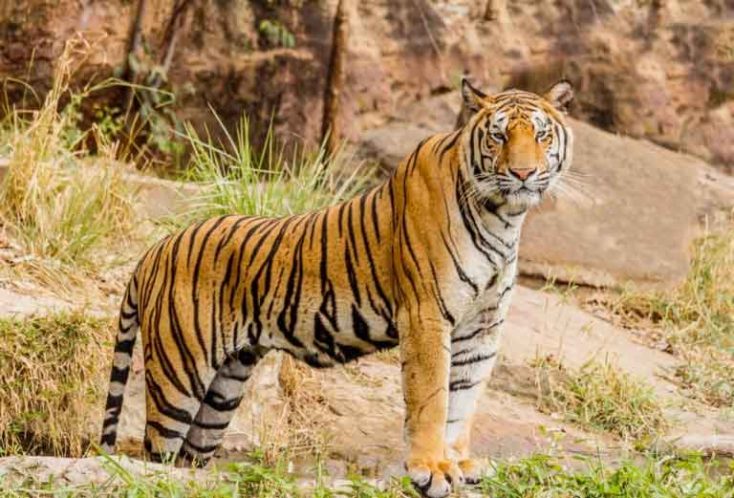 Rural Village
Nepal is beautiful with rural villages than cities. We can also say that Nepal is more than Himalaya. As a photographer the typical rural villages are the good stuffs for keen photographer.There are so many villages which are very much popular for sightseeing. That is only because for see. The way of exposing the subjects is Photography, Camera and lenses. Such as Ghandruk, Landruk Village of Kaski district are quite familiar in the world. Beside the popular villages there are so many villages which is very eye-catching.
When Should Go Nepal to Shoot Photos ?
First, you have to make sure that what sorts of photos that you are going to shoot? Nepal offers so many aspects of photography like, Wildlife, Cultural, Mountain, Festival, Wedding etc. Let's go with season wise photography.
Spring Season [March to May]
Spring Season is the perfect time to capture the blooming with beautiful flower. And also for Festival such as Holi, Mahashivaratri etc. It is the timing of wedding too. That's why you can shoot some amazing clips and photos of Nepali Wedding.
Summer Season [June to August]
Summer Season is good for them who want to capture the Himalaya, Hilly Region, Villages paying hide and seek with clouds. And also from who loves to take photos of greenery. It is also time of planting rice, festival of Mud with farmer, people also said Ropai Jatra. The end of season is beginning of Hindus festive.
Autumn/ Fall Season [September to November]
The best trekking season in Nepal. Amazing time frame of festival. Crystal clear skies, clean weather not so much hot and not so much cold. Best time to capture the moment of festive Nepal. During season you can shoot wedding photography as well.
Winter Season [December to February]
Cold weather but the perfect time to capture the Himalaya, because this you can see all the mountain very clearly, and also less follow of people. The perfect time for specially, Mountain Photography. It is a good time for wedding photographer.
These are the reasons that Photography Tour in Nepal is the best for you. Always perfect for your lenses. Please let us know if you are thinking about photography in Nepal. We are ready to assist you and your crews.